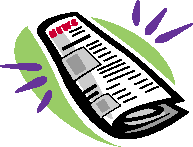 Flippin-related

Advertisements

If you've published a Flippin-related book and would like to advertise it here, submit a brief summary of your book, the cost and ordering information.  Only books with Flippin family history will be listed.

-------------

FLIPPING FLIPPINS, Volumes 1 - 13

and 

Volume 14 (2000)

editor - Nova A. Lemons

Flipping Flippins debuted with its first issue in February 1987. Volumes 1 to 13 were published quarterly and consisted an average of 20 pages per issue.  Each issue was packed with a wealth of Flippen/Flippin/ Flipping data and family histories.


Volume 14 included the remaining material from editor's Flippin files.  This set contains 7 issues:  Families; Military; Miscellaneous (covers AR, CA, MA, NC, OK and OR); Kentucky; Tennessee; Texas; and Virginia.
NO COPIES AVAILABLE but if you are interested in purchasing a volume set or the entire collection, contact me.  Payment can be paid through PayPal or by sending a check via snail mail.

------------------

A FORGOTTEN TOWN REMEMBERED:

PIKESVILLE OF MONROE COUNTY, KENTUCKY

by Charles R. Arterburn (2014)

This book is available online through FamilySearch.org.  Mr. Arterburn alerted me to this and provided the link so that anyone interested, could check his well done book.  Thomas and Rhoda (McAdoo) Flippin were the area's earliest settlers and contributed much to the growth of Pikesville.  Almost nothing left remains of this town, except for memories, which the author has preserved in his book.  This link will take you to the website where you can view a digital copy.  Thank you, Charles R. Arterburn, for sharing your book.
(added 26 Apr 2016)

------------------